Universal 13 x 5 in. Wheel Assembly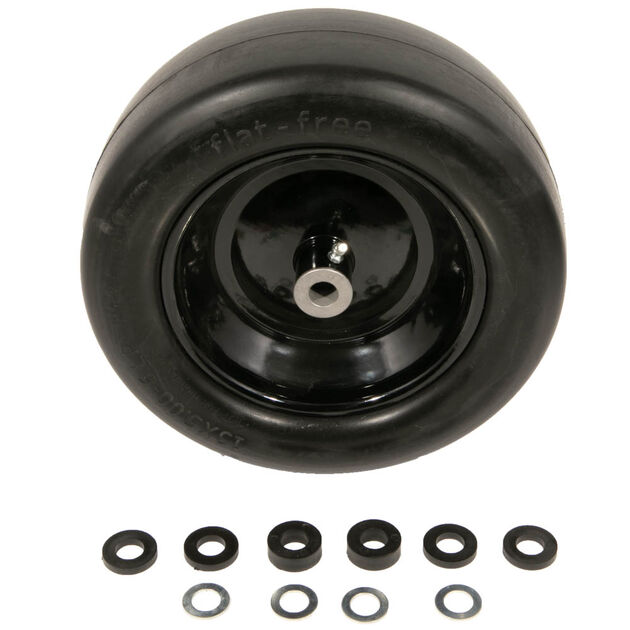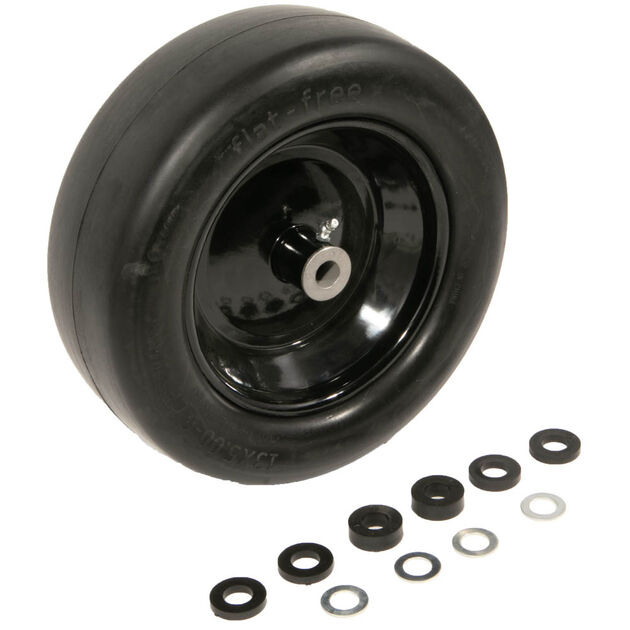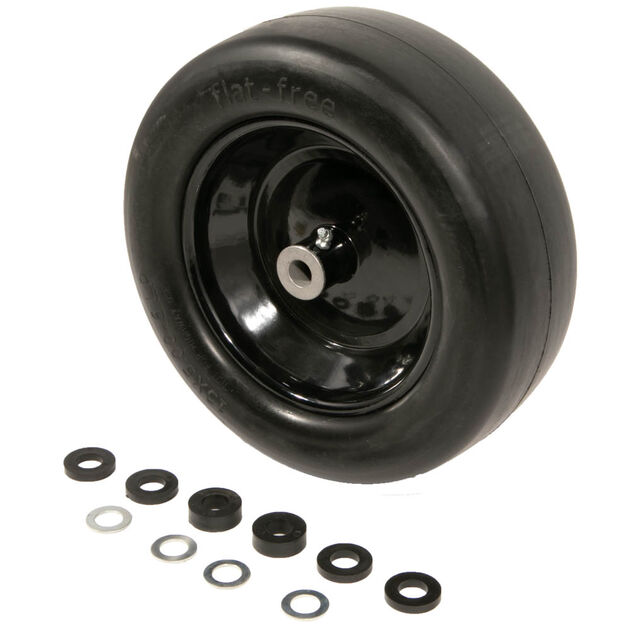 Universal 13 x 5 in. Smooth Tread, Black Rim Flat Free Wheel Assembly for Zero-Turn Mowers with a 3/4" or 5/8" Axle
Contents include one rear wheel tire, hub spacers and 5/8 in. bearing shim.
3.4 in. diameter centered hub length and 3/4 in. bushings. Tire has a 350 lb. load rating.
Bolt on wheel and tire combo is a low hassle, low-cost solution to replacing your lawn tractor tires.
The broad-shouldered, puncture-resistant construction makes the tire durable.