42-in./46-in. Leaf Collection System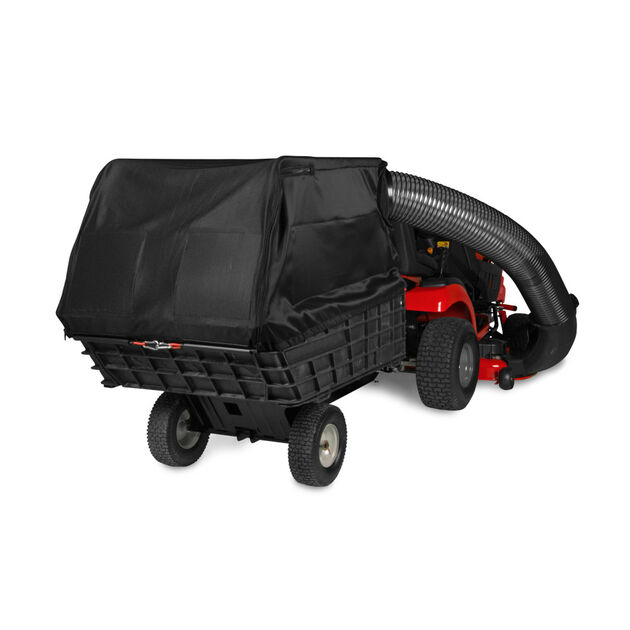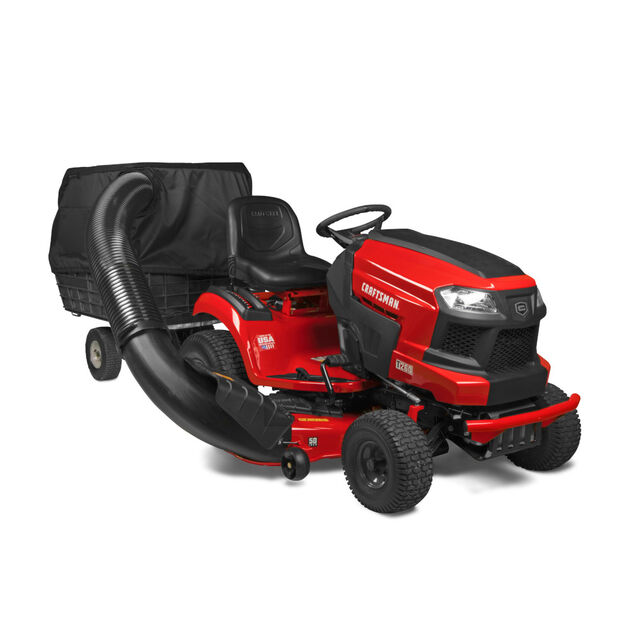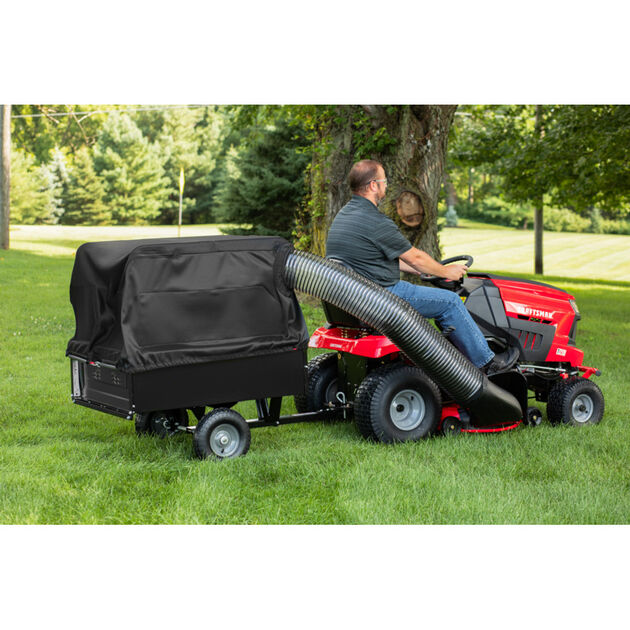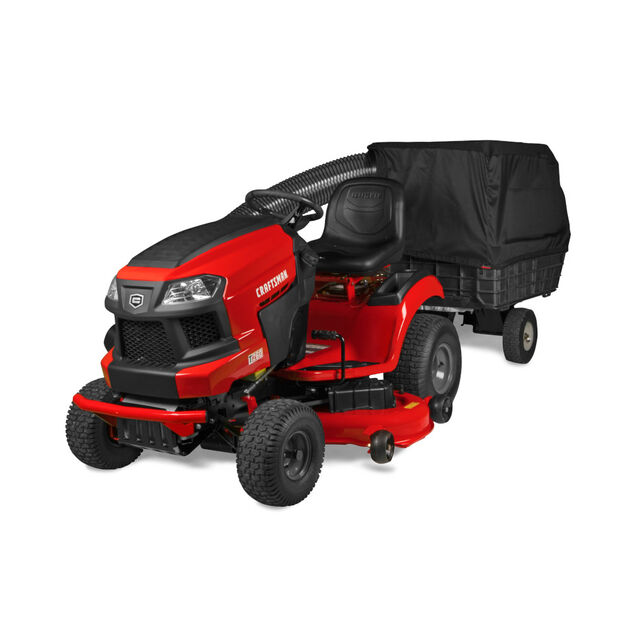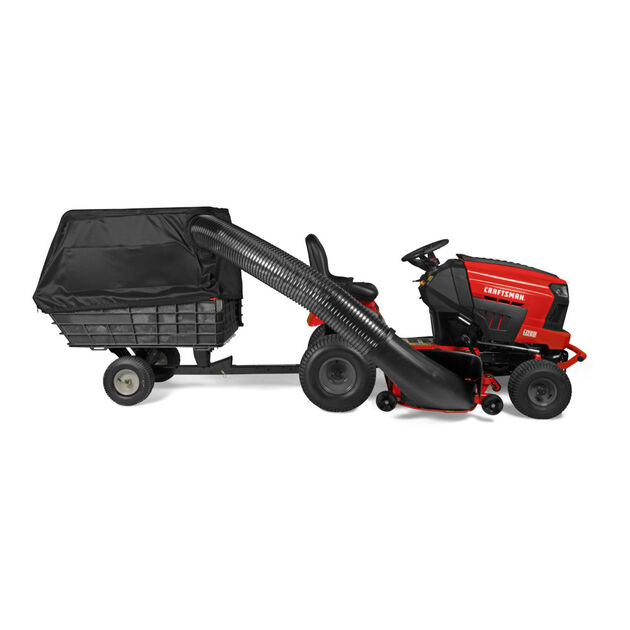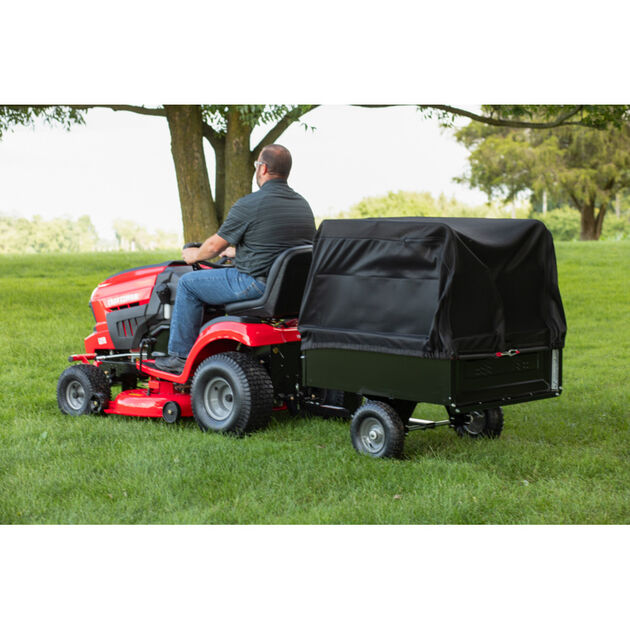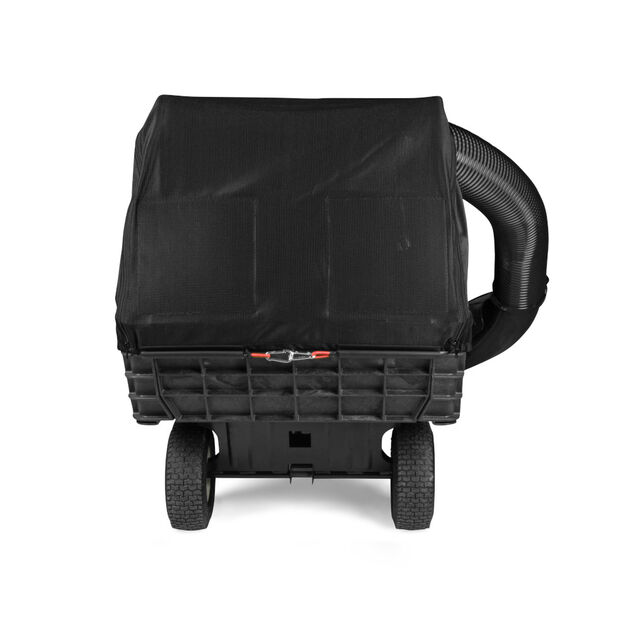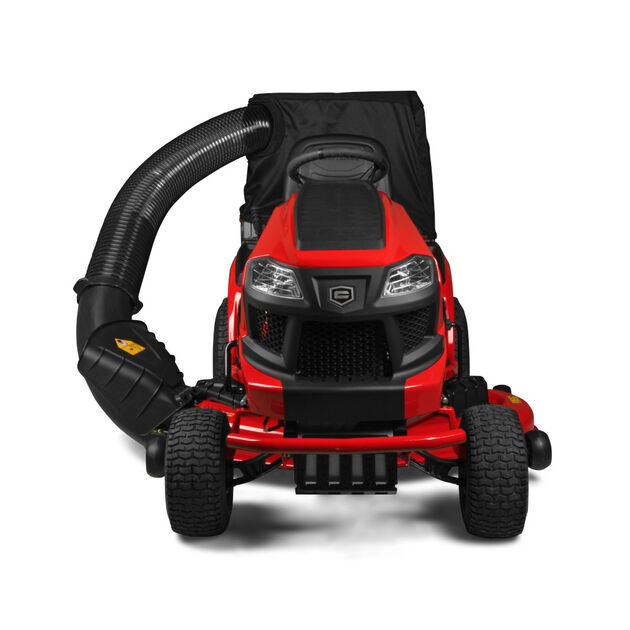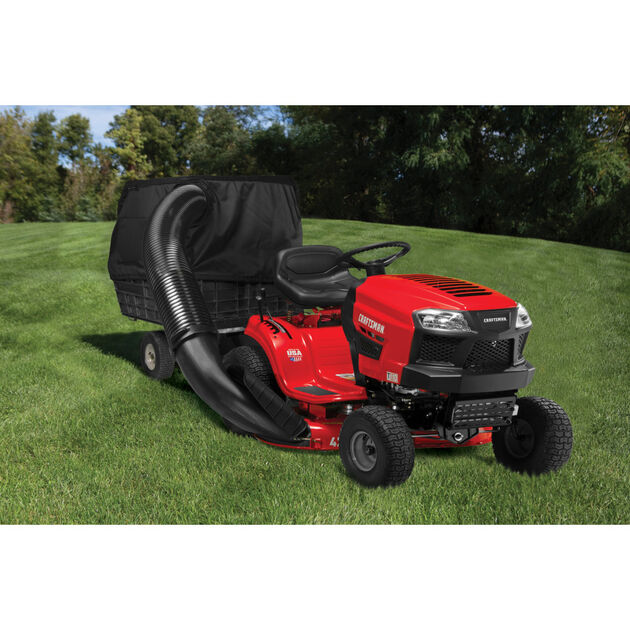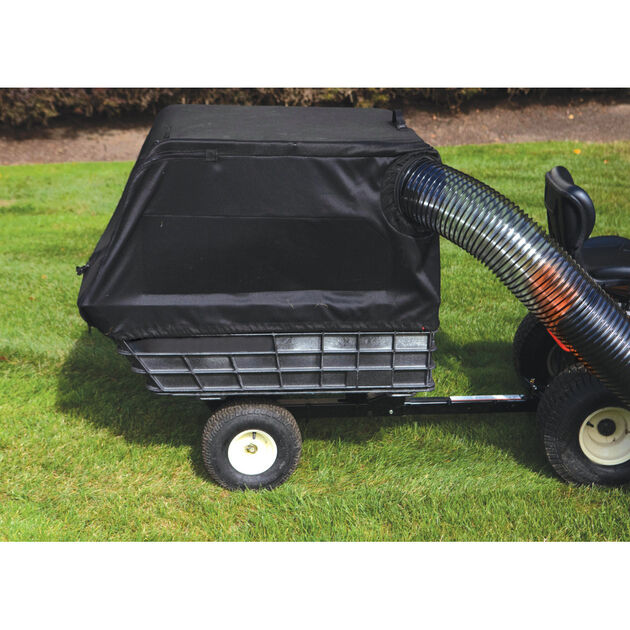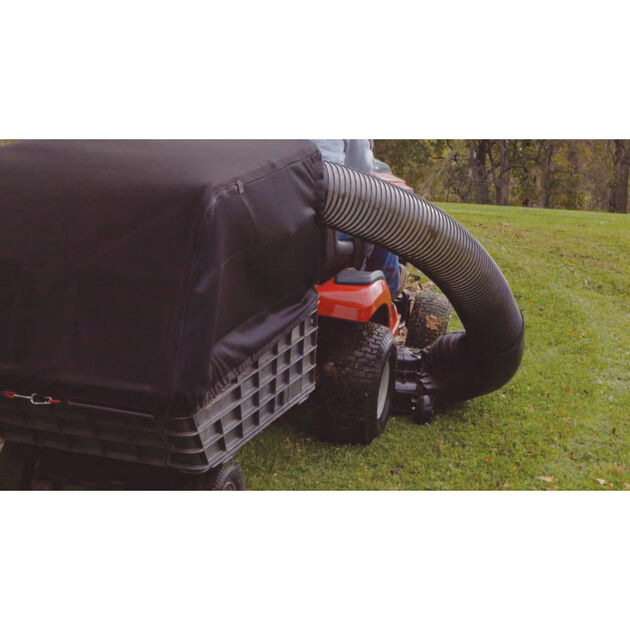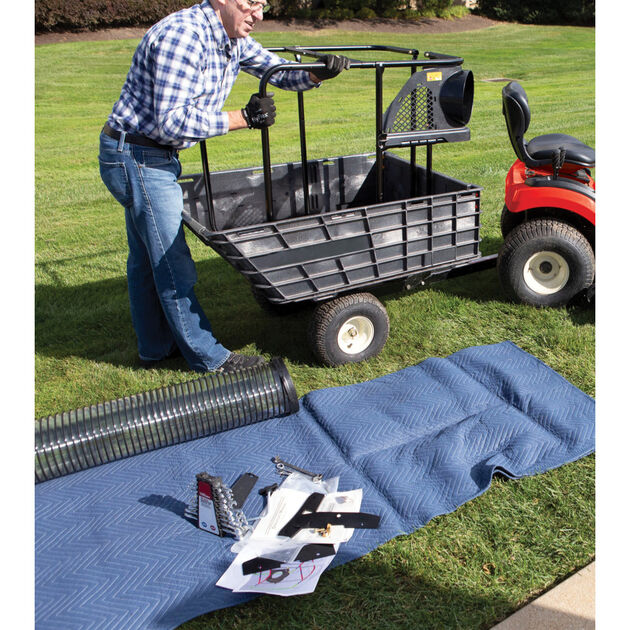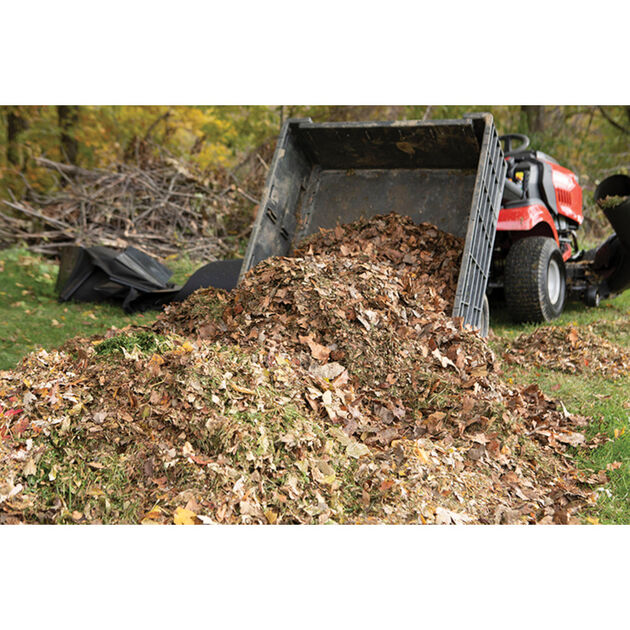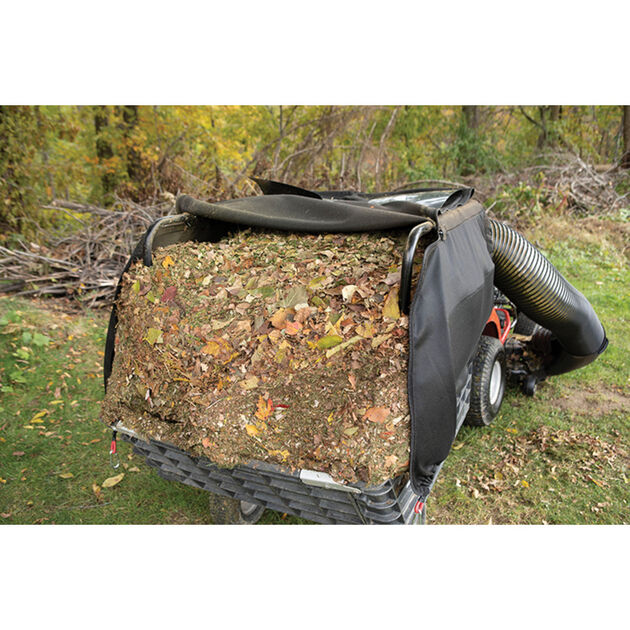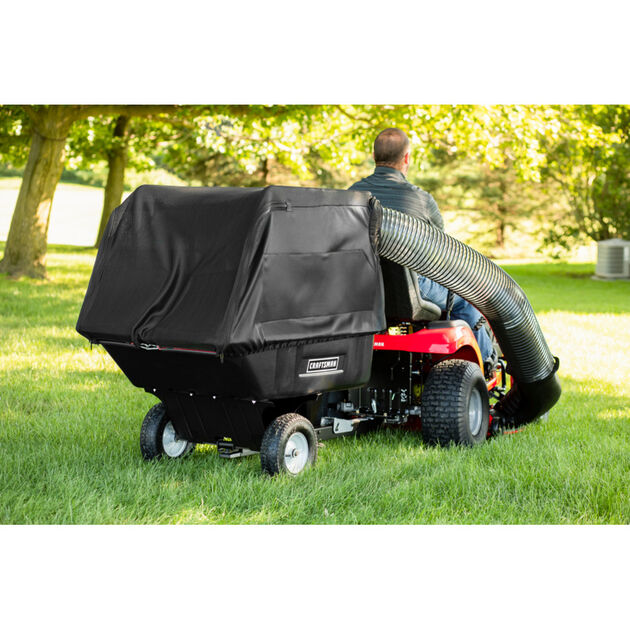 Collect leaves with ease with the innovative CRAFTSMAN® leaf collection system. Uniquely engineered to harness the powerful airflow from the cutting deck, this system is capable of collecting leaves and debris from your lawn quickly and efficiently. With large capacity of up to 20 bushels, the leaf collection system allows you to collect more leaves with less stops.
Fits Riding Mowers with 42 in. or 46 in. cutting decks.
Contents include frame attachment, cover and discharge tubes. Cart is not included.
The collection system holds up to 25 cu. ft. of leaves, debris, grass, etc. which is 2-1/2 times more than the amount of a triple bagger.
Zipper opening allows for easy dumping of material when the leaf collection system is full.
A quick connect bungee cord secures the cover, minimizing material leakage.
Install or remove the leaf collection system in less than ten minutes without tools (after initial install). Leaf collection frame is collapsible so it takes up minimal space while storing.
Fits Cub Cadet and EZ-Stow Haulers as well as many Agri-Fab, Ohio Steel, Brinley-Hardy, YTL and other common dump carts. Collection system can be removed so the cart can be used separate for multiple chores in and around the yard.
---
---
* This part replaces: CMXGZAMA30043